The Power of Weight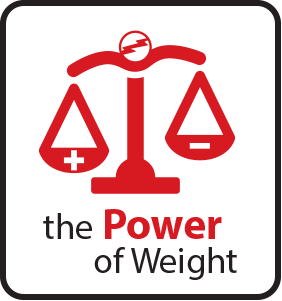 Your satisfaction is an integral part of our on-going commitment to product quality, that is why at Battery Expert we make sure that all our batteries meet weight and performance specifications for guaranteed reliability and product integrity.
What does it mean?
You can rate the overall performance of your battery by its weight, meaning that if comparing batteries of the same type and format, the one that weighs the most will offer greater performance.
Let's do the exercise with a lawn tractor battery:
You've purchased a battery from the competitor's brand labeled with the required performance rating for your application, in that case being 330 CCA. However, it has given you problems from the start or its service life was way too short. Well, you might have bought a sneaky battery!
How? After comparing the weight of both batteries on a scale, you realise that the battery labeled at 330 CCA weighs exactly the same as our 230 CCA Trans-Canada battery... However, the battery you've purchased should weigh more since its label indicates a higher capacity!
Hence the importance to choose a Trans-Canada battery that respects the manufacturer's specifications to ensure performance, reliability and product integrity.